The Best Vodka
Vodka is a key component in every home bar, whether it's a fully kitted-out wet bar in the basement, or a small cabinet off the kitchen. No matter how many bottles you have, it's always a good idea to stock a selection of them, because there are many different expressions of this seemingly straightforward spirit. It can be crafted from potatoes, grains, sugar beets, and even, in the case of one of the vodkas below, quinoa. Beyond the base ingredients that are steeped in water and inoculated with yeast to be fermented, the ways in which the distillation is handled also affect the final product. And we're not even going to address the huge impact that the source of the water that's used to bring it back to proof has. The important part here is to understand that vodka, that famously clear and supposedly flavorless spirit, is full of character.
The trick is deciding which ones to buy, because even among non-flavored vodkas, the options are seemingly infinite. What's it distilled from? How many times has it been filtered? Is there anything special about the water used to bring it back to proof? With so many options, things can get confusing quickly. The 17 below are all worth space in your home spirits set-up. They represent a range of flavor profiles, countries of origin, and price points. All of them, however, are well worth your consideration.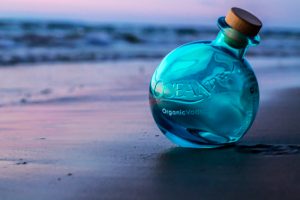 Distilled in Hawaii from organically grown sugar cane, then cut to proof with purified deep-sea water from 3,000 feet below the surface at the base of Mauna Kea, this is a fascinating vodka that balances sweet autumn orchard fruit and subtle salinity (making it excellent with fried and cured snacks), all carried on a light, energetic texture. The company also supports the Pacific Whale Foundation, so you can stir up a Martini with it and feel like you're doing right by the planet…the definition of a win-win!